is a Berlin-based non-profit organization. The management board consists of Dr. Nikolai Riesenkampff, Dr. Joachim Riesenkampff and Marie Baronin v. Maydell.
Both families, the Riesenkampff's and the v. Maydell's come from the Baltics and have lived in Riga and Tallinn for many centuries until the beginning of World War II. Today both families, like most Baltic Germans, are mainly located in Germany.
The Riesenkampff Foundation was founded to help Baltic children and families with education, food and supplies among other things. It supports local organizations with financial and other means.
The purpose and scope of support is agreed according to the project proposals, then a due diligence is carried out and regular visits are made to verify that the objectives have been reached and funds have been spent accordingly. The Riesenkampff Foundation maintains close contact with local humanitarian and social institutions, entrepreneurs and government agencies.
Dr. Nikolai Riesenkampff Managing director
Dr. Nikolai Riesenkampff studied in Heidelberg and Freiburg, holds a PhD in Law. He started his career by working for Bertelsmann / Lycos in Germany and the USA. Afterwards he co-founded the online payment service Skrill, which was later acquired and is currently part of the Paysafe Group. Nikolai was also chairman of his favourite German football club 1. FC Kaiserslautern and founded the Riesenkampff Foundation.


Dr. Joachim Riesenkampff Advisory Board
Joachim was born in Ostrowo (Poland) and is a a retired ophthalmologist. After graduating in 1970, he started practising at the University Eye Clinic Heidelberg and afterwords took over his father's practice in Pirmasens. In 1992 he founded the Ophthalmology Clinic in Heidelberg - a surgical center which he was leading until 2007. From 2000 to 2010 he was also the head of the AOZ (Eye Operations Center) in Fulda. After his retirement he is dedicating more time in researching family history, renewing ties with Estonia and helping families in need.
Marie v. Maydell Advisory Board
Marie v. Maydell was born in Frankfurt am Main. She completed her law studies in Freiburg im Breisgau, Lausanne (Switzerland) and Berlin. Started her career at the Kammergericht Berlin and later worked for law firms in Tallinn, Brussels, Los Angeles and Paris. Marie specialises in family law and since 2011 she is a partner at the law firm Meyer-Köring in Bonn.


Egle Paukstelyte Project Manager
Egle is a Project Manager with experience in the public and private sector, she is currently responsible for ongoing and future activities of the Foundation. She is of Lithuanian origin and completed her studies at the Vilnius University Institute of International Relations and Political Science. After her studies she worked for the Lithuanian Ministry of Foreign Affairs, held managerial positions at a financial technology company and a technology education initiative for children.


codesters.club
Riesenkampff foundation is investing into the Estonian education system and is setting up a Digital Product Development school in Tallinn. The school aims to unite academics and businesses in providing ICT education and preparing confident 10 -12 graders for their future careers in technology sector. Partnership with Kadrioru Saksa Gümnaasium and other Tallinn's schools will offer youngsters an opportunity to get their studies formally acknowledged as a part of their upper-secondary education.
Estonian Foodbank
Estonian Foodbank supports Estonian families with low income with everyday food, cosmetics and school supplies. It is supplied by local supermarket chains and distributes food parcels at distribution points across the country to over 10 thousand people. The Riesenkampff Foundation grants financial and material support.
Nuku Museum
Tallinn's Nuku Museum is the largest museum of puppetry in the Baltic States and offers excursions and puppet-building workshops for adults and children. With Riesenkampff Foundation's support, Nuku Museum started a program which allows children from remote areas to visit the museum and try out puppet-making free of charge.
Kadrioru Saksa Gymnasium
The KSG is a German high school that was founded 55 years ago in Tallinn and is one of the largest of the capital of Estonia with almost 1300 pupils. The Riesenkampff Foundation annually awards prizes to the best students in the subject German and makes a significant financial contribution to offering the subject Business German.
Kaarli School
The Protestant Kaarli community started building a primary school and kindergarten in Tallinn a few years ago. The Riesenkampff Foundation supports the community in the construction of the classrooms and awards scholarships to the children from families mostly in need of financial support.
We look are looking forward to meeting private and corporate partners who are interested in joining our activities, expanding them or initiating new ones.
Information for donations:

Riesenkampff Stiftung gemeinnützige GmbH
Registration No: 182761 B
Bank account: DE46 3007 0024 0011 9925 00

Executive Director: Dr. Nikolai Riesenkampff
Donation receipts (Spendenquittung) are issued immediately
Inhalte von Youtube werden aufgrund deiner aktuellen Cookie-Einstellungen nicht angezeigt. Klicke auf "Anzeigen", um den Cookie-Richtlinien von Youtube zuzustimmen und den Inhalt anzusehen. Mehr dazu erfährst du in der Youtube Datenschutzerklärung. Du kannst der Nutzung dieser Cookies jederzeit über deine eigenen Cookie-Einstellungen widersprechen.
Anzeigen
Greetings from the Justus Riesenkampff Prize winner
codesters.club VOICE hackathon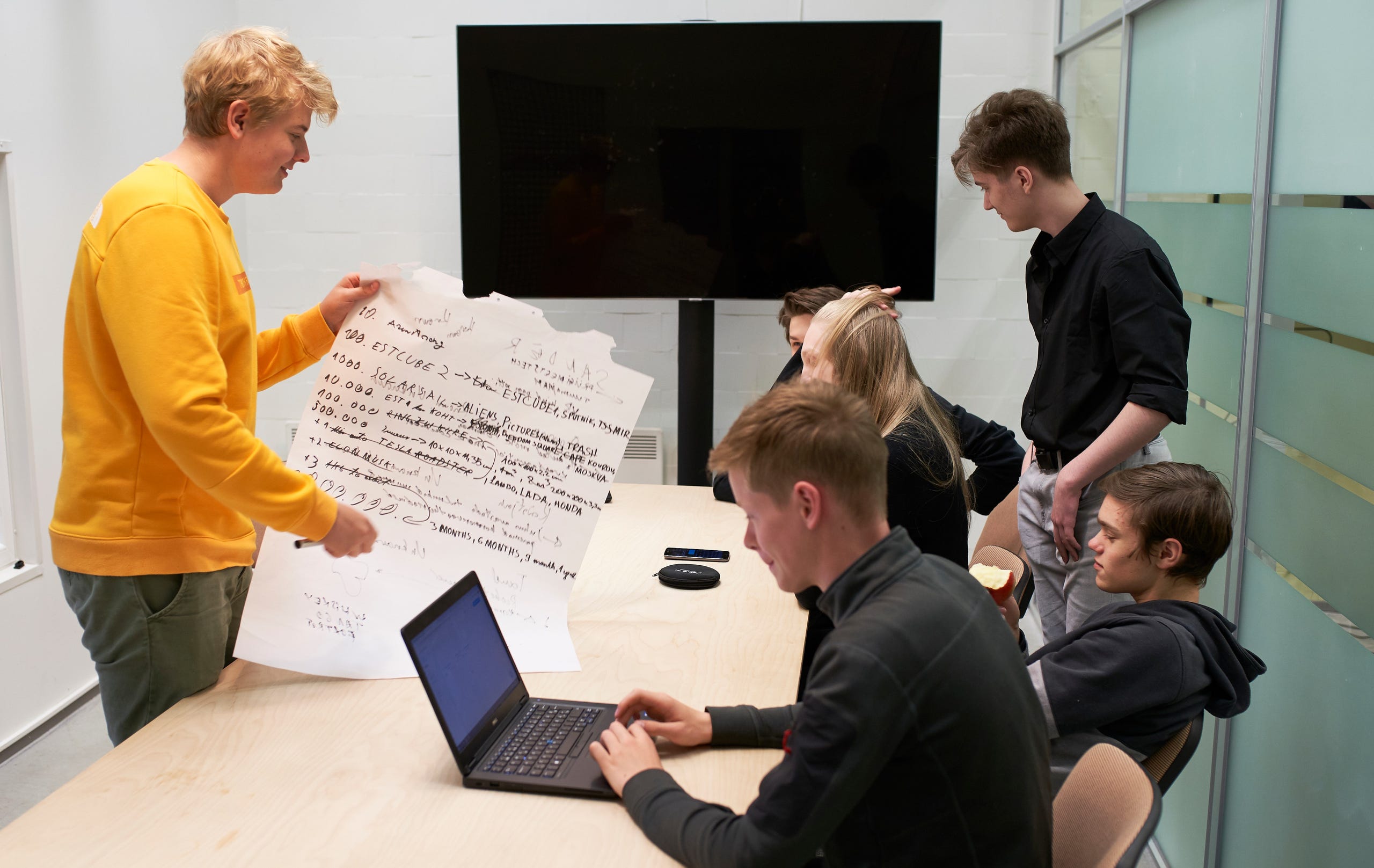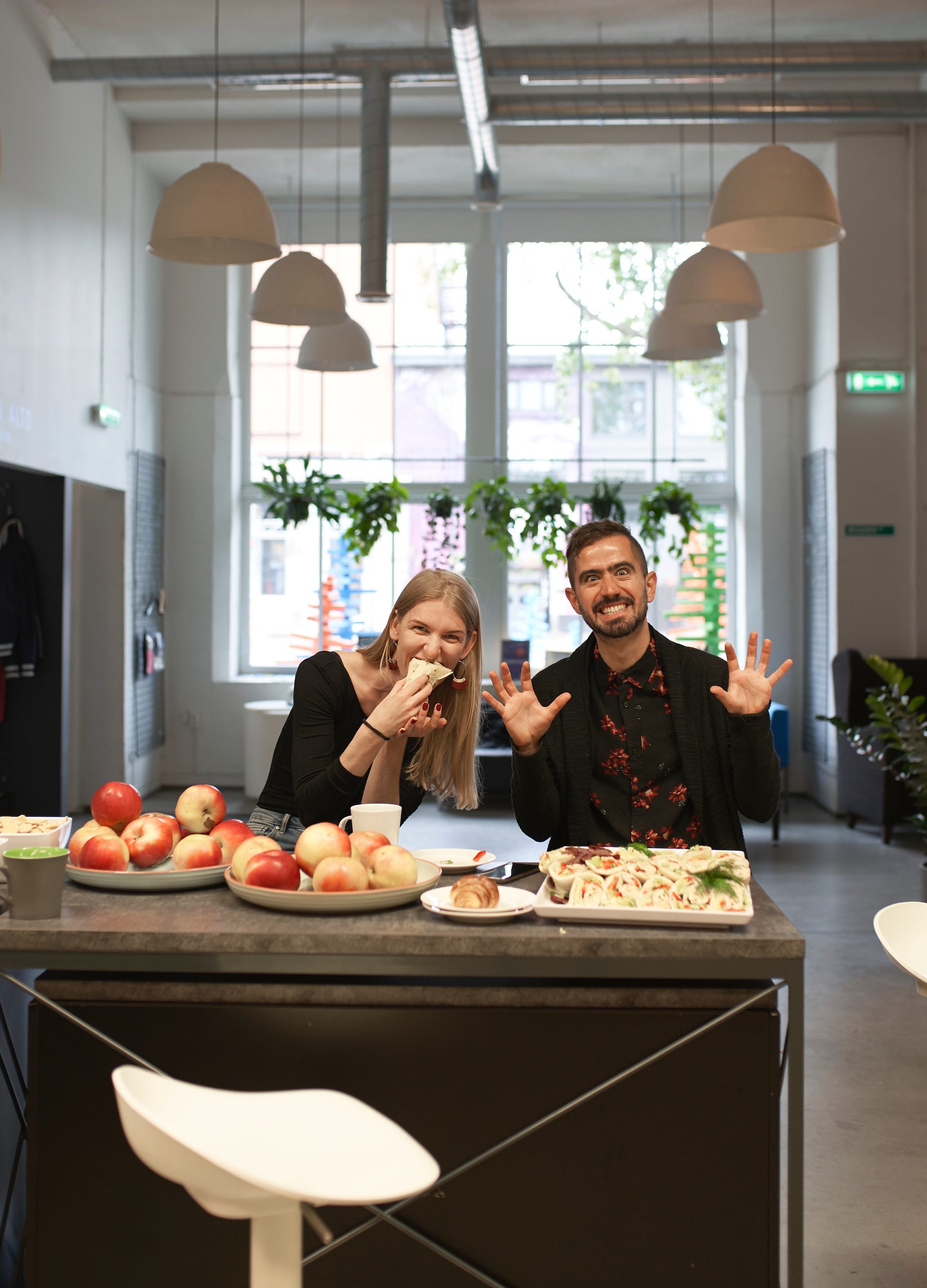 Reception hosted by the Foundation and the German Ambassador in Estonia